RoHS tests
The abbreviation RoHS is understood to mean a restriction on the use of certain hazardous substances in electric and electronic equipment.
The use of the following substances is restricted:
Lead (Pb)
Mercury (Hg)
Cadmium (Cd)
Hexavalent chromium (Cr-VI)
Polybrominated biphenyls (PBB)
Polybrominated diphenyl ethers (PBDE)
Their use is restricted in the following product categories
Large and small household appliances
Information technology and telecommunications equipment
Consumer electronics
Lighting equipment
Electric and electronic tools
Toys, leisure and sports equipment
Medical devices
Monitoring and control devices, including industrial monitoring and control devices
Vending machines
Other electrical equipment not belonging to any of the categories under letters a) to i)
The Electrotechnical Testing Institute helps manufacturers, importers, distributors and their authorized representatives comply with the compulsory evaluation of conformity with the Government Directive no. 481/2012 Coll. (Only in Czech) for electric and electronic devices and offers tests and certification of products, their components and materials.
Manual for the Government Directive no. 481/2012 Coll. prepared by EZÚ for the Czech Ministry of Industry and Trade (Only in Czech)
Why to do tests at EZÚ?
Guarantee of independent verification – increasing trust in relation to business partners
Professionalism of our personnel who will explain all the requirements of the Government Directive on RoHS to you.
Internationally recognized test results – issue of a RoHS certificate
Possibility of verification of analyses performed by other laboratories (reference analyses and measurements)
Long-term experience – we will verify your documents proving conformity with RoHS (test reports)
Download
Contact person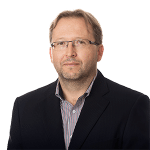 Jan Holub
Product Manager