Mechanical tests, noise testing and vibration tests
In order to successfully introduce a product to the market, but also to verify its safety and reliability parameters, it is also necessary to verify product properties under extreme stress.
This can concern the mechanical stress of rotary machines and appliances or stretching, pressure, fall and impact and bending tests.
The Electrotechnical Testing Institute offers the execution of all these tests, both in accordance with Czech and international technical standards and the customer's own technical requirements.
Noise measurement tests not just in accordance with the GD 9/2002 Coll.:
Measurement of the acoustic power of hand tools, household appliances, machines and equipment
Measurement of noise at the place of operation
Measurement of the characteristics of electro-acoustic exchangers
Vibration measurement tests:
Tests using sinusoidal and random vibrations
Shock and impact tests
Constant acceleration and free fall tests
Transport package tests
Guarantee of independent verification – increasing trust in relation to business partners
Cost savings for your own testing equipment
Professionalism of personnel
Long-term experience
Internationally recognized test results
Download
Contact person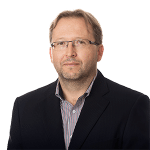 Jan Holub
Product Manager