Inspection/Registration of models
The Electrotechnical Testing Institute is accredited by the Czech Accreditation Institute as an inspection body type A no. 4037 for the inspection of gambling slot machines and technical equipment for the operation of betting games, including supplementary equipment.
Why use EZÚ services for evaluation and certification?
Meeting legislative requirements
Guarantee of independent verification – increasing trust in relation to business partners
The manufacturer or importer has the basis for the issue of an EU Declaration of Conformity
The manufacturer's position is easier when checked by supervisory bodies.
Contact person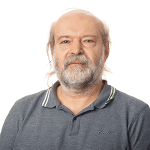 Ing. Miloš Hána
Product Manager