The Electrotechnical Testing Institute is a company with a long-term tradition and experience. Since 1926, we have been providing services in testing and certification of products, mainly of an electrical nature, but also in the fields of medical devices, automotive, construction, engineering and other products. We are a member of major European and international certification systems, and even the founding member of many of them. We provide management system verification services in accordance with ISO standards, conduct calibrations, metrological verifications, development and functional tests.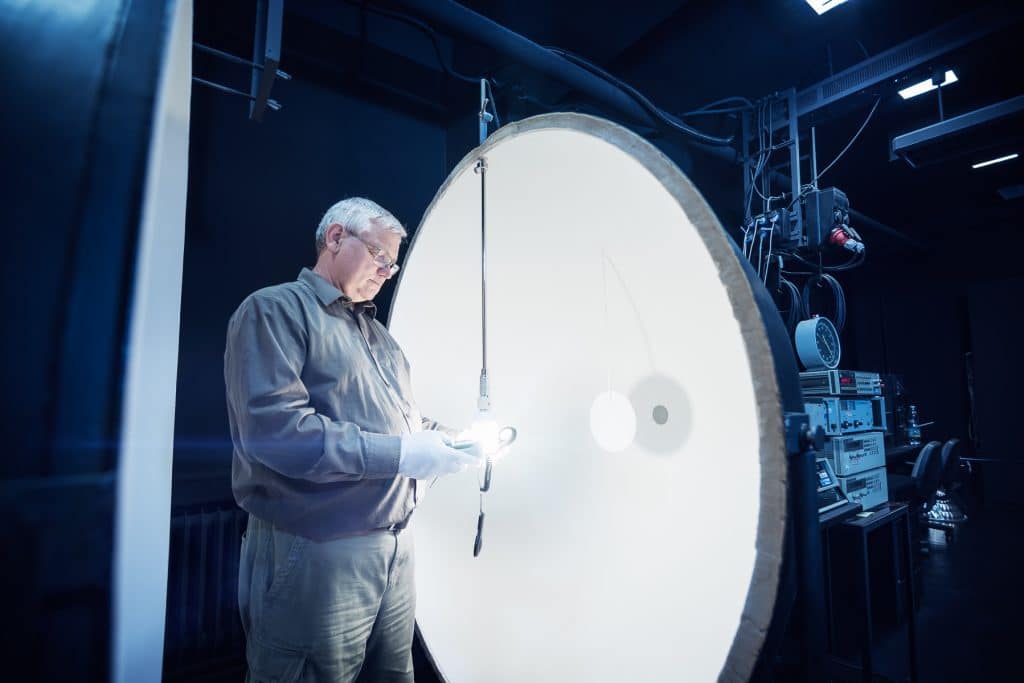 Our services are conducted by the high-quality, equipment, qualified and competent personnel and authorization by relevant institutions.
EZÚ offers the services of the accredited testing laboratory and the certification body for products and management systems and the accredited metrological laboratory. EZÚ is the authorized body no. 201 and notified body no. 1014. We are commissioned to carry out tests of motor vehicles, their systems, parts and separate technical units in accordance with EC technical regulations.
We are a state-owned company established in accordance with Act no. 77/1997 Coll. on State-Owned Companies. Our founder is the Czech Ministry of Industry and Trade. We are engaged in the execution of public testing activities in accordance with Act no. 90/2016 Coll. on Technical Requirements for Products and the amendments of certain acts, in the scope defined by the authorization of the Czech Office for Standards Metrology and Testing.
Our task is to help manufacturers, importers and exporters introduce their products to the market; we do not conduct the market surveillance. That is the task of market supervisory authorities, e.g. the Czech Trade Inspection.
By providing professional services in the field of verification, testing and certification of electrical products and management systems, we help our partners properly and more quickly enter the market and strengthen the credibility and competitiveness.
Our professional services contribute to ensuring that only products complying with established requirements for consumer safety and health protection are introduced to the Czech and foreign markets.
Vision – where we are heading
For our business partners, we want to be the right choice in the field of independent verification, testing and certification of products and management systems. Through a traditionally high professional level of services, innovation, development of key competences and individual approach, we want to offer services that will meet and exceed their expectations.
EZÚ is the independent authorized and accredited verification body in the evaluation of compliance, founded by the Czech Ministry of Industry and Trade.
By impartial verification of the functional safety of products and management systems, we contribute to faster market penetration, strengthening of consumer confidence and the reduction of business risks.
We listen to the needs of our business partners and employees. They are important to us and therefore our highest ambition is to provide them with services that will meet and exceed their expectations.
We follow new trends, we invest in new technologies and equipment and the development of our employees so that we can provide the best services in this field.
Expertise, long-term experience, professional approach and integrity of our employees are the basis of our joint success.