Documentation review
For proper introduction to the market, the manufacturer is obliged to prepare technical documentation required by government directives for evaluation of conformity of the product with respective requirements and for risk assessment.
Technical documentation, together with the EU Declaration of Conformity must be submitted to the respective national authorities on request. In the Czech Rep. these authorities are e.g.:
Czech Trade Inspection
Public health authorities
Czech Environmental Inspectorate
Customs authorities
The Electrotechnical Testing Institute offers a review of the correctness of documentation with regard to the requirements of relevant government directives. This service is not offered for medical devices.
Typical examples of documentation:
general product description,
conceptual design and production drawings and diagrams of parts, sub-assemblies, circuits etc.
descriptions and explanatory notes necessary for understanding drawings, diagrams and product function,
list of standards that have been partly or completely used and descriptions of solutions selected to meet the safety aspects of directives if the respective standards have not been applied,
results of design calculations, performed tests etc.,
test reports
Why use EZÚ documentation review?
Guarantee of independent verification – increasing trust in relation to business partners
Certainty that legislative requirements are met
Professionalism and expert knowledge of our personnel
Long-term experience
Internationally acknowledged results
Download
Contact person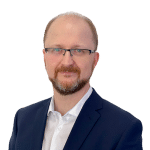 Ing. Vlastislav Filgas
Head of Trade Department